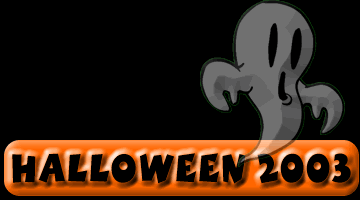 Home [ Up ] [ Mower Man ] [ Props 2003 ] [ Party Pics ]
Welcome to the Fifth Annual Haunting of Pebble Forest.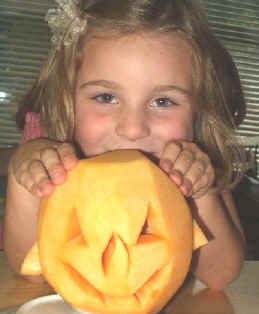 Even the cantaloupes can't wait for Halloween!
What can we do with a too small costume? Click here to find out.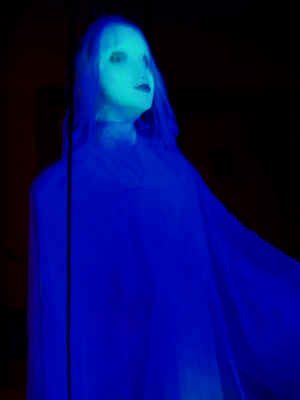 The mysterious lady of the night.